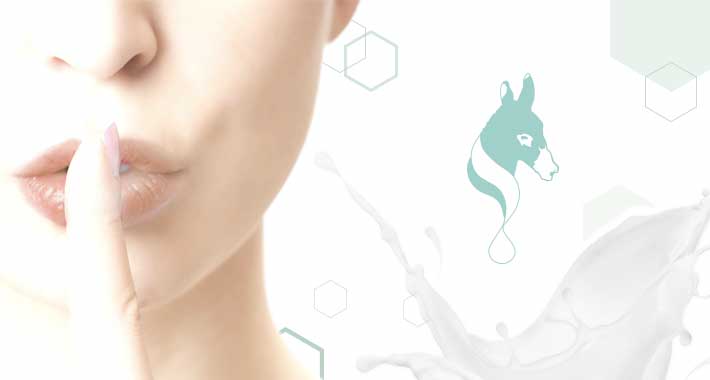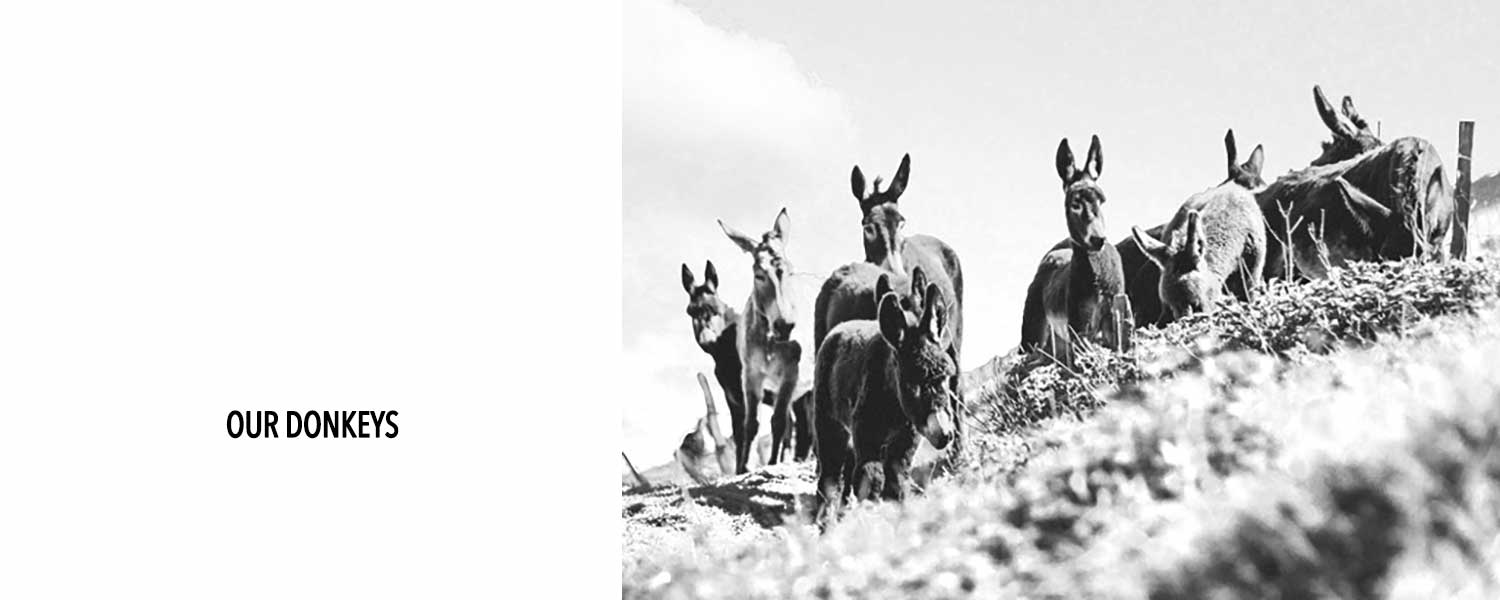 Donkey milk is a real elixir of life.
For thousands of years, it has been recognized for its nutritional benefits and its qualities in the Cosmetics field. Cleopatra, Queen of Egypt and Poppea, Empress of Rome, are among her most famous users.
Donkey milk is rich in vitamins, minerals, trace elements and essential fatty acids (Omega 6). Omegas 6 make the skin naturally softer, hydrated, and help absorb the vitamins of Donkey's milk. Minerals, cleanse the skin, remove dead skin and give way to new cells. They also help to influence cell growth.
These two actions combined result in improving the regeneration of skin cells. Finally, the vitamins A, B2, C and E present in the donkey milk are known to have antioxidant, regenerating and stabilizing properties of the cell structure.
Our donkey milk, like all our care line, is certified organic and meets the very strict specifications of the ECOCERT certification according to the COSMOS ORGANIC standard.
We chose to incorporate our FRESH MILK in our treatments, to avoid any denaturation and to preserve all the benefits. In addition, we wanted a high concentration of donkey milk in all our ranges to ensure greater efficiency in our products.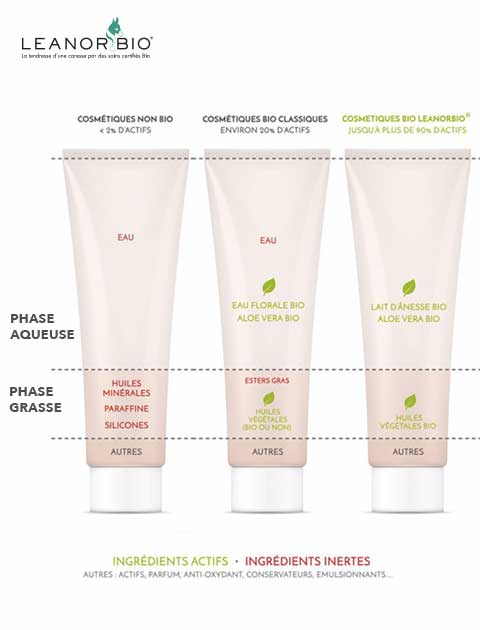 Because we like to give the best …
A cream is a mixture of aqueous phase (water) and fat phase (fat), which is stabilized with what is called an emulsifier. Then we add the perfume, the active ingredients, the preservative, etc …
In our creams, the aqueous phase is composed of Organic fresh donkey milk (up to 30%) and Aloe vera BIO, to bring your skin comfort and hydration …
The fatty phase, on the other hand, consists of Organic Vegetable Oils, finely selected for their properties and their texture, adapted to the actions that are sought for each product.
For all these reasons, LEANORBIO creams are unique and their effectiveness is optimal!
The effectiveness and quality of LeanorBio cosmetics are essentially based on perfect balance and respect for its founding values.
In our integrated laboratory, all products that we market are developed by our Chemical Engineers, guaranteeing innovation and efficiency in each of our formulas.
Unlike many ranges of Organic Cosmetics with disappointing textures and perfumes lacking subtlety, R & D LeanorBio has managed to find, despite the constraints of Bio, smells and textures close to the best classic creams
zoom on some of our ingredients
This rare and precious milk is rich in vitamins (A, B1, B2, B6, D, C and E), precious allies in the fight against aging. Its minerals and trace elements (calcium, magnesium, phosphorus, sodium, iron and zinc) make it a natural skin tonic. It also contains immunoglobulins that stimulate the metabolism and protect it, as well as alkyl-glycerols, the famous fatty alcohols that boost immunity and natural defenses against all aggressions. It is the ideal asset to strengthen the skin and make it a real anti-aging shield!
Renowned for its powerful healing and soothing virtues, Aloe Vera is the moisturizing active par excellence! It brings comfort to all skin types, even the most sensitive and dehydrated. Its very high concentration in the formula ensures a long lasting hydration and an incontestable respect of the natural balance of the skin.
The poppy petals contain mucilages, which protect the skin by forming a protective film. This flower has the particularity of retaining water in the epidermis, and allows to have a skin always plump and smooth. The poppy activates cellular respiration and stimulates energy metabolism, thereby increasing the production of collagen and elastin. Its high content of flavonoids prevents the breakdown of hyaluronic acid naturally present in the skin, thus helping to maintain the hydration of the epidermis. Finally, the red pigments contained in the flower have anti-inflammatory and antioxidant properties that preserve the youth and protect the skin from external aggressions.